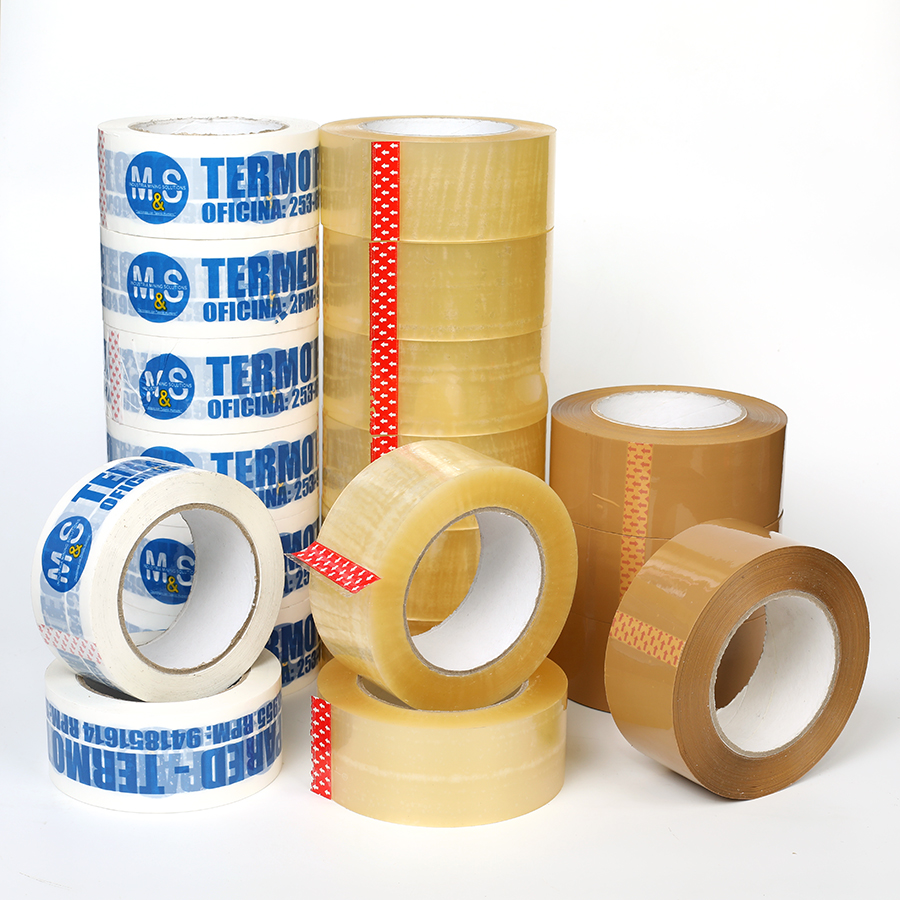 Category:
Printed Packing Tape
Name:
Printed Packing Tape 01
Specifications:
Width: 18mm, 24mm, 30mm, 35mm, 36mm, 40mm, 42mm, 45mm 47mm, 48mm, 53mm, 55mm, 57mm, 60mm, etc.
Thickness: As per customers' request
Longth: As per customers' request
Color: transparent/clear, brown/ buff/tan, light yellow, red, white, black, etc.
We have different specifications and will be produced as per your request.
Features:
high adhesive, high resistance, tensile strength, practical, durable viscosity, no discoloration, smooth, antifreezing, environment protection, stable quality
Applications:
(1) Strapping and bundling
(2) Carton sealing, they are applied to many industries.
(3) We can print different kinds of logo on the tape as per customers' request.

Our quality is very stable, and we have exported our products to many countries, such as Japan, Russia, Middle East, Russian, South Africa, South America. They are very popular in these countries.
FRONT
NEXT